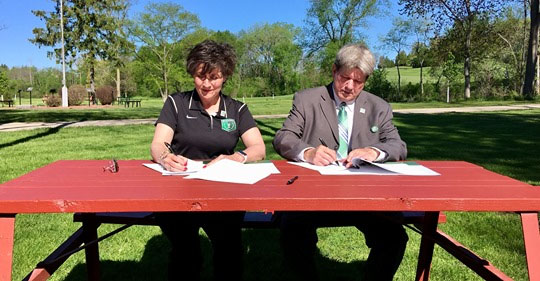 UW-Parkside, Kenosha County leaders sign off on 50-year, collaborative land-use agreement
University of Wisconsin-Parkside and Kenosha County officials today celebrated the beginning of a collaboration aimed at improving the ecology and recreational opportunities on 139 acres of UW-Parkside property that borders Petrifying Springs Park.
UW-Parkside Chancellor Debbie Ford joined Kenosha County Executive Jim Kreuser and others in a signing ceremony at Petrifying Springs.
Under the new, 50-year agreement, Kenosha County will aid in the management of the university-owned land, with the two parties working together on initiatives to improve stormwater and natural resource management.
Read more at KenoshaCounty.org.
Back