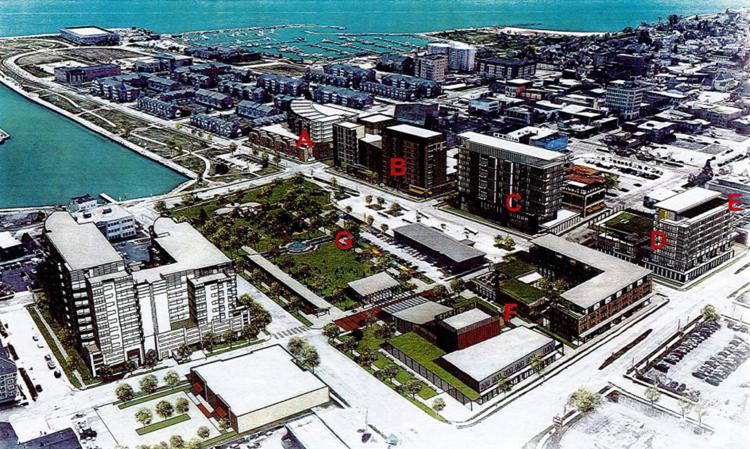 City panel backs new downtown vision
A potential $400M plan to reshape the downtown lakefront received overwhelming support from the city Plan Commission last week.
The commission moved forward on a new Tax Incremental Financing District (No. 27), slated at the epicenter of the Downtown Vision Project from 52nd Street and Sheridan Road to the corner of 55th Street and Sixth Avenue. The TID also includes the corner of 56th Street and Sheridan Road, the site targeted for construction of a new city hall and a public parking garage.
Read more at the Kenosha News.
Back