Downloads
Without strong consistency, Kenosha County's brand position and supporting messages have the potential to confuse constituents and weaken communication effectiveness. Whether used online, in print or at events, our brand position and logo must be used in a consistent and unifying standard.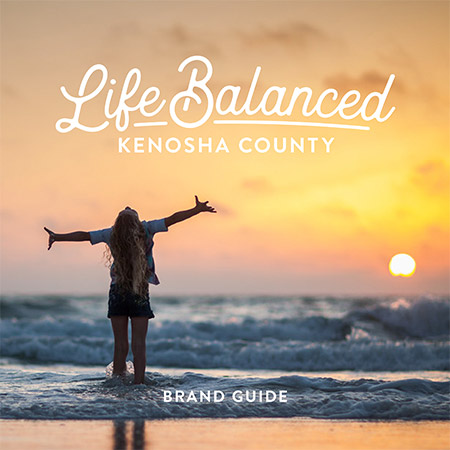 Brand Standards Guide
This guide was created to help you understand the rules that define how the look of the Life Balanced brand is to be represented in all marketing communications. By following these guidelines, you will ensure a continuous brand experience across every consumer touch-point. This document serves as an ongoing resource for ensuring successful integration of all marketing components associated with Life Balanced branding.
Click to download
Brand Logos
The Life Balanced Kenosha County logo is available below for print and web use. Choose the logo color to best suit your application and for use consistent with the brand standards guide. Choose 'eps' for vector print files, 'png' for a transparent background, or 'jpg' for a white background logo.