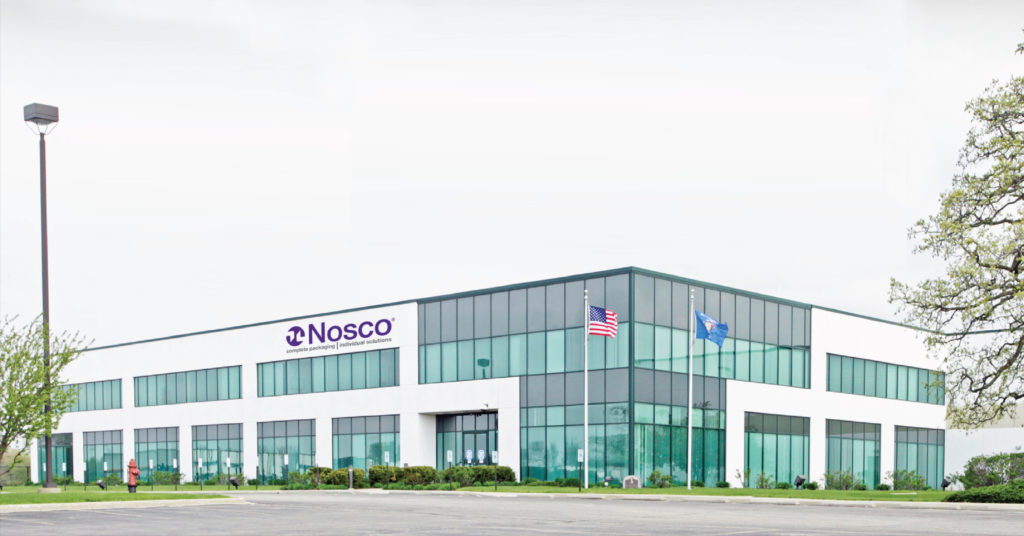 Nosco to relocate HQs and establish production operations in Pleasant Prairie
Nosco, Inc., a Gurnee (IL)-based packaging manufacturer serving 400 customers in the healthcare industry, will soon move its headquarters to Pleasant Prairie, where it will also co-locate a new production operation.  The company will ultimately employ 300 workers at the Pleasant Prairie location.
"Nosco is growing and this move allows us the room we need to grow to support our healthcare customers," said Craig Curran, Nosco President.  "We are looking forward to supplying cartons and labels in 2021 to our customers throughout the U.S. from this new facility in a strong business community like Pleasant Prairie."  Nosco, a subsidiary of Holden Industries, Inc., will produce offset cartons and digital labels at the 177,000-square-foot leased facility, located in the LakeView Corporate Park at 11200 88th Avenue.  The company will begin operating from the Pleasant Prairie facility by July 2021.
Nosco is the latest company to make a significant investment in Kenosha County.  "I would like to warmly welcome Nosco to Kenosha County and wish them much continued success here," said Kenosha County Executive Jim Kreuser.  "Southeast Wisconsin is one of the top regions in the country for manufacturing output because of companies like Nosco deciding to locate operations here and contribute to our thriving manufacturing sector."
Nosco joins a growing roster of companies choosing Pleasant Prairie as their base of operations.  "The Village is excited Nosco has selected Pleasant Prairie for their new corporate headquarters," said Village Administrator Nathan Thiel. "We are glad to have them joining our business community and look forward to seeing Nosco continue to expand and grow in their new home."
The Milwaukee 7 (M-7) regional economic development organization assisted in the recruitment of Nosco.  "We're delighted that Nosco has chosen to make this significant investment in southeastern Wisconsin," said M-7 Vice President Jim Paetsch.  "Nosco is precisely the type of company we want and can uniquely support in our region.  The company adds to a strong roster of packaging manufacturers that call our region home."
Back