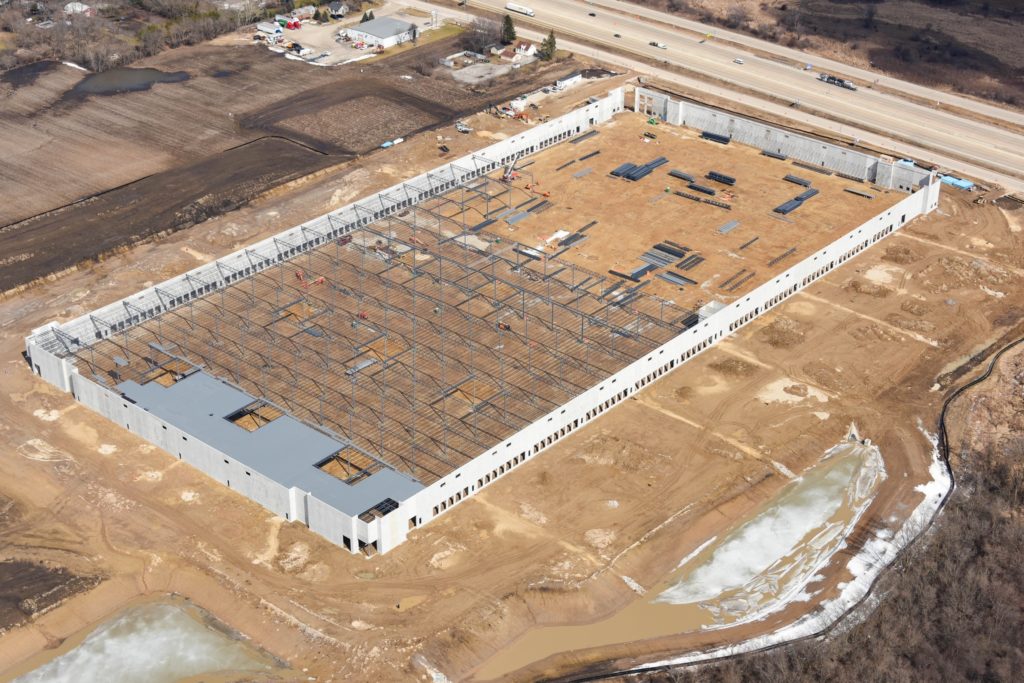 Building boom in Southeast Wisconsin
Kenosha County, Wisconsin is one of the smallest industrial submarkets in the Chicago metro area. Its 249 properties, as of Q4 2018, are second to last in inventory count, as is its total square footage of 33,569,560 square feet. But that's about to change as no area had more square footage under construction at the close of 2018.
According to new research by Transwestern, there were just over 20 million square feet of industrial projects underway across the Chicago MSA. Nearly one quarter of that activity was in Kenosha County.
Southeast Wisconsin had 4,958,589 square feet of product under construction in Q4 2018, just ahead of the 4,664,712 square feet going up in the I-55/I-80 SW Corridors. That submarket, however, has been a behemoth for new industrial projects this cycle and currently has seven times the inventory of Kenosha County in terms of square footage.
Read more at RE Journals.
Back