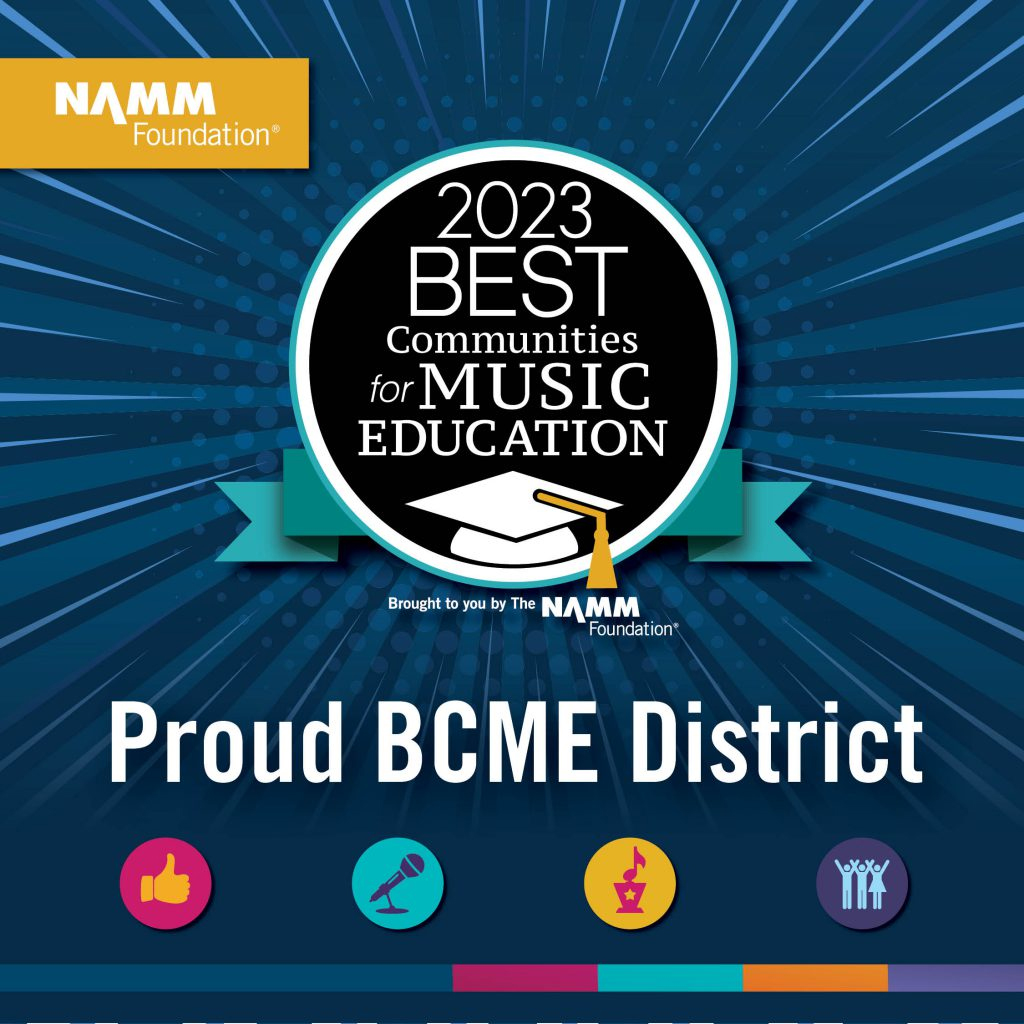 KUSD'S music education program receives 6th national recognition
Kenosha Unified has been honored with the Best Communities for Music Education designation from The NAMM Foundation for the sixth year in a row for its outstanding commitment to music education. Now in its 24th year, the Best Communities for Music Education designation is awarded to districts that demonstrate outstanding achievement in efforts to provide music access and education to all students.
To qualify for the Best Communities designation, KUSD answered detailed questions about funding, graduation requirements, music class participation, instruction time, facilities, support for the music program and community music-making programs. Responses were verified by school officials and reviewed by The Music Research Institute at the University of Kansas.
"Kenosha Unified's music programs are touted as some of the best in our area," said Scott Plank, KUSD coordinator of fine arts. "We often hear that families choose to attend our schools because of our fine arts offerings, including our music programs and festivals that have been a longstanding tradition in our community."
Since the passage of the Every Student Succeeds Act (ESSA) in 2015 and a stated emphasis on a well-rounded education, many school districts have re-committed to music and arts education programs. During the pandemic, music and arts programs were a vital component to keeping students engaged in school. ESSA provides designated funding for well-rounded educational opportunities through Title IV Part A Student Academic Success and Achievement grants. NAMM Foundation research has revealed that these grants are being widely used by school districts to address instructional gaps in access to music and arts education.
Superintendent Dr. Jeffrey Weiss added, "Offerings like our award-winning music program are what sets KUSD apart from other schools and school districts in Kenosha and across the state. We are proud of our robust offerings that allow students to grow and flourish in a way that suits them best, whether that is in music, academics, engineering, the arts, athletics, or any of our other numerous clubs."
Read more at KUSD.edu.
Back