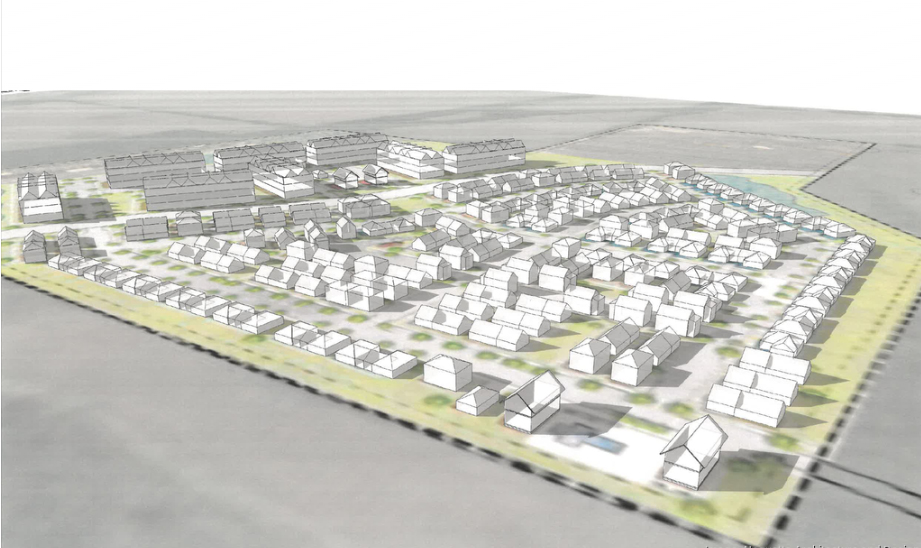 Out-of-state developer pitches hundreds of apartments for subdivision-like community in Bristol
Out-of-state developers who are building a portfolio of apartment communities that follow the design of single-family subdivisions want to enter Kenosha County with a large project in Bristol.
This is at least the second proposal in southeast Wisconsin for Advenir Oakley Capital LLC, which separately has approvals in Mount Pleasant for 347 apartments near Interstate 94. Its Bristol project, currently under review by the village, would have 275 apartments in one-story buildings designed like a single-family home, plus 256 more spread out between eight larger three-story buildings.
That project would cover about 72 acres at 130th Avenue, south of Highway 50 on the west side of Interstate 94. That's in the same general area where Fleet Farm has gained village zoning approvals to build a new store.
The project is among several in the region that are offering a lifestyle akin to a traditional subdivision, but through rental apartments rather than for-sale homes. Advenir Oakley aims to build a portfolio of 8,000 such units nationwide under its "Leo" brand by the end of 2026, and has chosen southeast Wisconsin as one place to build. It is also building in southern states including South Carolina, Georgia, Alabama and Texas. Other projects are in the works in Ohio, Pennsylvania and North Carolina, according to the company's website.
Advenir Oakley gained approvals last year for new apartments in Mount Pleasant, and is working to receive village support to build infrastructure for the project.
Its Bristol project also would develop largely untouched land or farm fields. It would require extension of a new road to connect the site to 130th Avenue, along with utilities and other infrastructure. The developer would be responsible for those costs.
Read more at the Milwaukee Business Journal.
Back