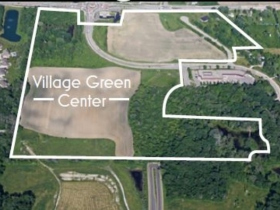 Pleasant Prairie laying foundation for Village Green Center
With the purchase of 72 acres of largely undeveloped land, the Village of Pleasant Prairie is in position to develop a downtown center that has existed only as a dream for decades.
Village officials for some time have looked at this chunk of land – covering both sides of Springbrook Road and extending from 39th Avenue to the east to just before 47th Avenue to the west – as the spot to create a proper downtown. They drew up ideas of what should be included in the development, and even brought on a developer to oversee things.
Read more int he BizTimes.
Back